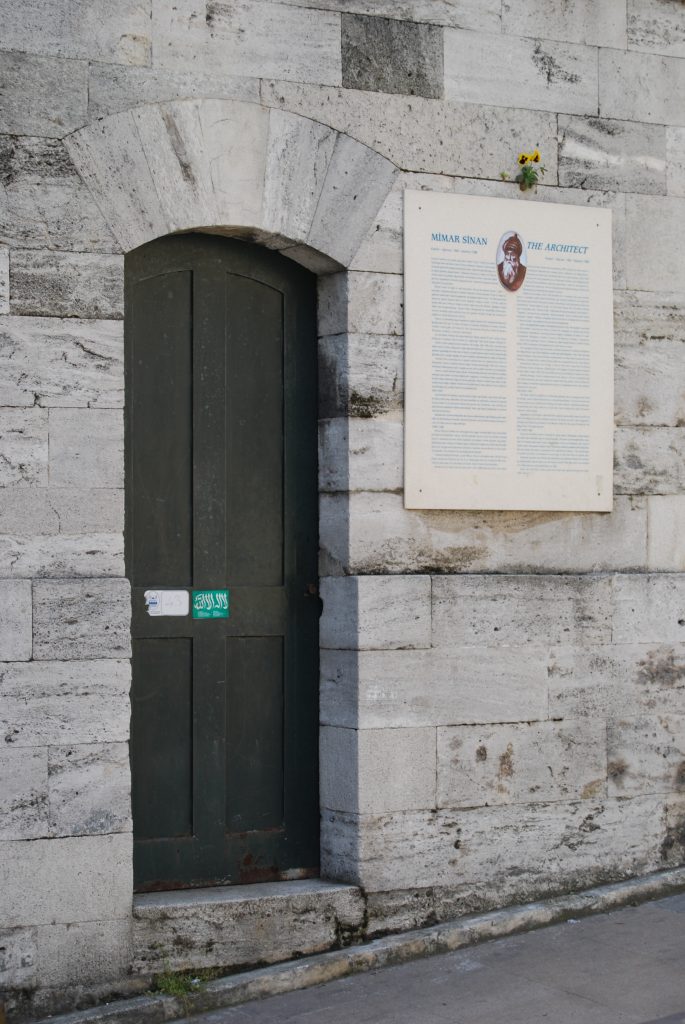 Some 14 years ago, I went to Istanbul for the first time and visited the türbe of Mimar Sinan, after spending an afternoon at the Süleymaniye. 
This sign, in English and Turkish (since removed I think) that gives a brief biography of the architect is next to the door that opens into the tiny space of the mausoleum, which sits on the tip of a triangular end of an adjacent street. 
I recall the vivid small yellow flower growing out of a crack between the hard stone , directly above the architect's name.  I thought about Sinan's skill as a stonecutter (carving part of the Süleymaniye mihrab himself, his architecture in stone and his gardens of turkish tiles, fired in Iznik kilms), and here, in an instant, how Allah manifests beauty (here and anywhere), where even rock can become a garden.